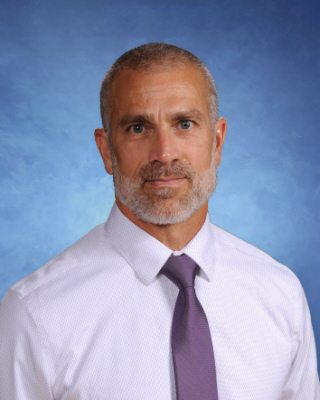 A Message From the Athletic Director
Congratulations! You made it to the 2019-20 school year. As many of you will notice we have had several new coaches added to the athletic department. Not all of them are new some have just relocated into a new position or have added a new hat to their coaching resume. The current new additions are Danielle Poeppelman as the 7th grade girls' basketball coach, and Anna Picker will be the junior high cheer advisor. Sara Hembree has become our junior varsity girls' basketball coach. Tammy Vondenhuevel will fill the role of the varsity softball coach and finally Brad Allen will be the junior varsity volleyball coach. When you have the opportunity please welcome/congratulate them to our Wildcat Athletic Program. As we progress through the year new additions will be made, so be sure to show them your Wildcat Pride and hospitality when this occurs.
This year, Houston students (Pre-K-12) will be offered the opportunity to buy a Houston High School athletic t-shirt for $15. With the purchase of the t-shirt it will provide that student the opportunity to enter any home high school or junior high event for $1 Houston shirt. The athletic department and administration are hoping that this will not only increase attendance at our home games but also make it more economically feasible for families to attend. The requirement for the $1 entrance will be the student must wear the purchased t-shirt or any other Houston High School shirt at the event they are attending. T-shirts will be available for purchase this upcoming winter season. Order forms for the winter season will be available November 15, 2019 at the Meet the Team Night. If you are not able to attend Meet the Team Night order forms will also be located in the school office. The deadline to turn in the money/forms will be November 22, 2019.
Typically, at this point, I go on a tangent using former collegiate (Ohio State) athletes as models for how exemplary student/athletes think and carry themselves. However (Tip of the hat to ELA with a transitional phrase), this year I am going to change the standard a bit and use music instead. There is a lot of power in music and it can allow a person to tackle challenges that are ahead or those that have already happened in your life. If you didn't know, I am and pretty much always have been a metal head. So obviously, I often take inspiration from rock and roll. Recently a song that I use in this manner is "Shooting Star" by Gojira. I love it because of it has multiple meanings and quite frankly because the song rocks. First, it is about chasing a spark or beacon your whole life. To me, it should apply to every student/athlete. All of you should be continuously striving to be the best you can be. The second meaning is also very close to my heart and can be about losing a loved one and seeing their soul flying away in the sky. Then (transition), if want to back that up with a major inspirational song, look at Greta Van Fleet's "Edge of Darkness." The song inspires the thought of always looking for the brighter side of a dark day.
In conclusion (Yes, another transition). If you are always seeking to be the best you can be, you will not end up making any trips to the "Principal's Office" (Ok! Ok! That one's a long way from rock and roll but it is still a good humorous song, old school too.). Not to mention (Two transitions in one paragraph, nailing it!), the fact that you just might be able to go through life saying you just "Won't Back Down" to any obstacle placed in front of you. Everyone have a great year.
SCAL adopted athletic prices for 18-19 school year:
HS Volleyball and Basketball
Students: $4.00
Adults: $6.00
JH Volleyball and Basketball
Students: $2.00
Adults: $3.00
Adult and Student Activity Passes
For those of you who will be attending several contests during the school year, it may be wise to purchase an activities pass that guarantees you admission to all home sporting events (that does not include SCAL tournaments held at Houston). Activity passes are $85 for adults and $30 for students. There will be approximately 55 home contests throughout the school year at Houston. These passes can be a great bargain for many of you. Please note that the passes are not transferable. They can be purchased in the high school principal's office or at the games.
Citizens who are at least 65 years of age and live in the Hardin-Houston School District are eligible for a Golden Wildcat pass. The Golden Wildcat Passes will be free once again this year. You will be asked to verify your age and address. Please call or stop by the high school office to inquire about the passes.
Mandatory Preseason Meetings
The Ohio High School Athletic Association requires the Houston High School Athletic Department to hold preseason informational meetings for parents and athletes in grades 7-12. A parent and athlete are only required to attend one of these meetings per school year. If a parent and athlete attend the fall meeting, the parent and athlete do not have to attend the winter or spring meetings. Please mark your calendars and plan accordingly. Again, this is a mandatory meeting and your child's participation will be declined until the requirement is met.
In an effort to make all preseason meetings more efficient, the athletic department worked in conjunction with our technology department to imbed all of the elements required by the Ohio High School Athletic Association (OHSAA) and Houston High School into the school's online Oneview system. Therefore, when parents/guardians go online to enroll/update their student's information for the 2019-20 school year, the mandatory online preseason "meeting" can be completed at the same time. As in the past, both the student and parent/guardian must indicate their understanding and acceptance of each component required by the OHSAA and Houston High School. It is imperative that this component is completed by both the parent and student. Again, this change is being made to streamline and simplify the mandatory preseason meeting process.
To access OneView, on the main menu go to "School Information" then "Registration & Forms" and then click on "OneView- Student Enrollment & Forms."
Helpful Links for Wildcat Fans
HS Cross Country
Ron Boeke
Bill McKinney
JH Cross Country
Ron Boeke
Bill McKinney
HS Golf
Nate Fridley
Varsity Volleyball
Misty Gibson
TBA, Assistant
JV Volleyball
Brad Allen
JH Volleyball
Gina Maier, 8th Grade
Sara Mowery, 7th Grade
HS Girls Track & Field
Sharon Roeth
Glenn Brown, Assistant
HS Boys Track & Field
Ron Boeke
Steve Mowery, Assistant
JH Girls Track & Field
Lisa Earl
Robert Earl
JH Boys Track & Field
Lisa Earl
Robert Earl
Varsity Softball
Tammy Vondenhuevel
Franny Arnett, Assistant
Varsity Baseball
Dan Barker
Mike Ely, Assistant
JV Baseball
Brian Edwards

Varsity Girls Basketball
Brad Allen
TBA, Assistant
JV Girls Basketball
Sarah Hembree
JH Girls Basketball
Lance Collum, 8th Grade
Danielle Poeppelman, 7th Grade
Varsity Boys Basketball
Mark Platfoot
Matt Beaver, Assistant
JV Boys Basketball
Zach Barlage
Freshman Boys Basketball
Zach Barlage

JH Boys Basketball
Steve Mowery, 8th Grade
Brian Helman, 7th Grade
Cheerleading
Kim Voisard, High School
Meranda Sherman, Junior High