Chicken Dinner Fundraiser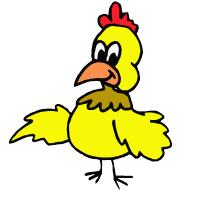 The Junior Class is raising money for Prom 2019! They are selling tickets for a chicken dinner meal on Friday, October 12th. The dinner includes ½ chicken, roll, applesauce and chips. Tickets are $8.00 each and can be purchased from any junior or by calling Prom Advisors Gina Maier at 295-3010 ext 2020 or Tina Mertz at 295-3010 ext. 2015. Ticket sales end Wednesday, October 3rd.
Dinners can be picked up at Houston High School on October 12th from 4:30-6:30 PM using the back parking lot near the track. Delivery to your car is available by pulling up to the curb. Thank you in advance for supporting the Junior Class. Please make checks payable to Houston High School.