Huston Highway Dedication Ceremony
On Saturday August 29 2020, Hardin-Houston had the honor of hosting the memorial highway dedication ceremony for Houston High School Graduate, Sgt. 1st Class Charles Gregory Huston. Sgt. Huston was a member of the Houston High School graduating class of 1963. SGT Huston served in the Army during the Vietnam war and gave his life to bravely fight for the freedoms that we as Americans hold so dearly. The dedication of the north and southbound lanes of State Route 66, between Houston Road and Roeth Road, is an honor that is well deserved but serves as only a small token of the appreciation and respect that we as the Hardin-Houston community have for Sgt. Huston. We will forever be proud to have the section of road in front of our school bear his name.
We would like to give a special thank you to Sgt. Huston's brother John, who helped to initiate this honor, and to the many members of the Huston family that attended the ceremony. Thank you to Representative Susan Manchester, Ohio House District 84, for her work in helping to draft and pass the memorial highway legislation for Sgt. Huston. Thank you to Mike Barhorst, Mayor of the City of Sidney, for helping to organize the dedication ceremony. And finally, thank you to the Honor Guard and the many veterans that attended the ceremony and helped to make the occasion special.
Click here to view the program for the dedication ceremony which contains a synopsis of Huston's service.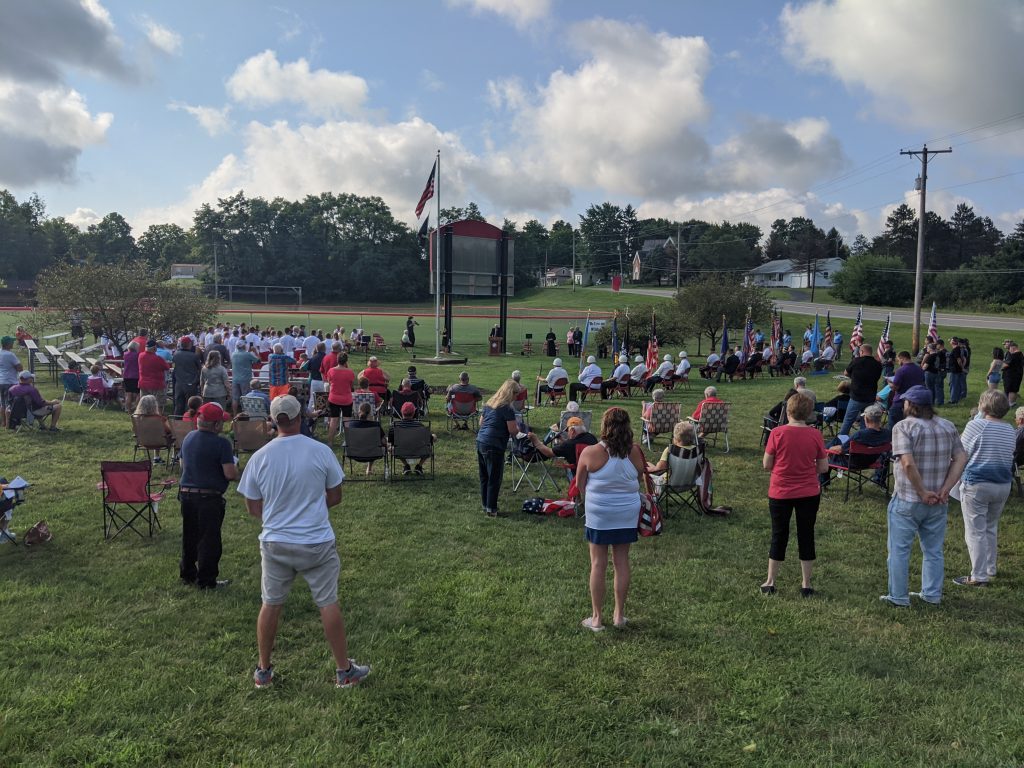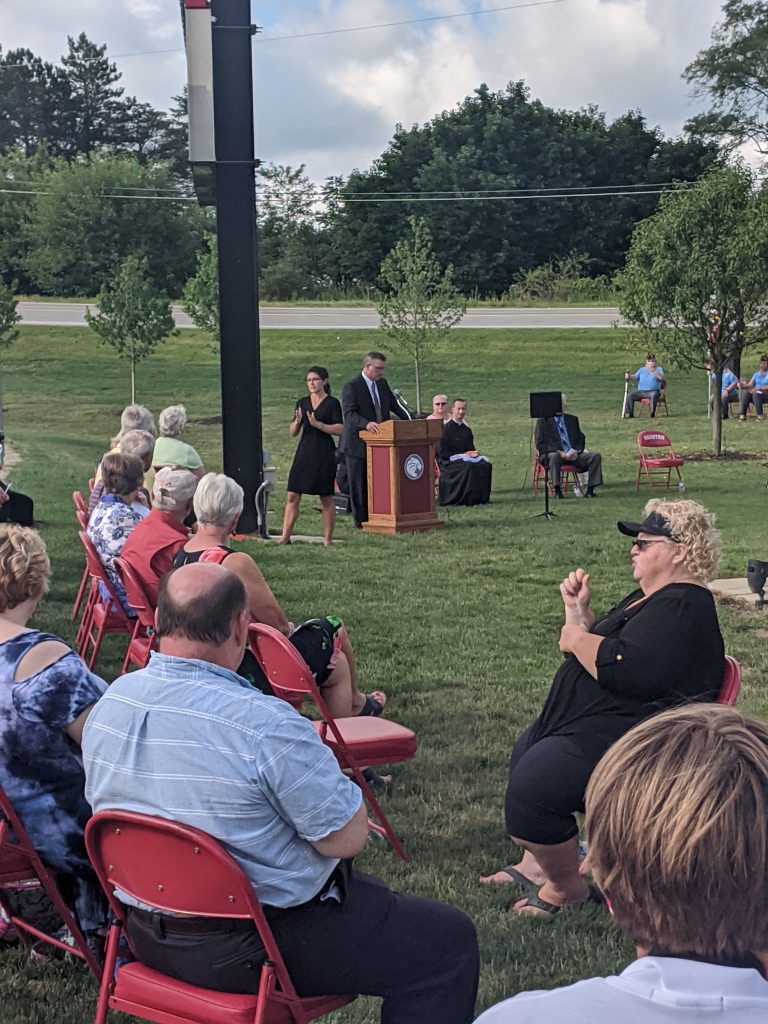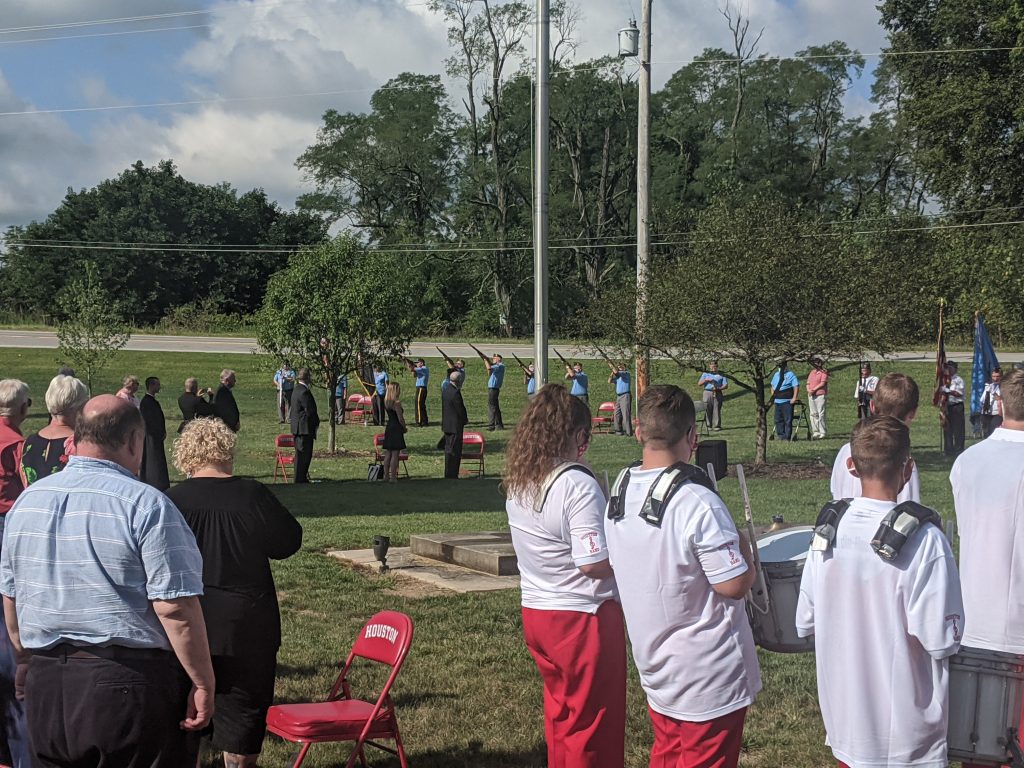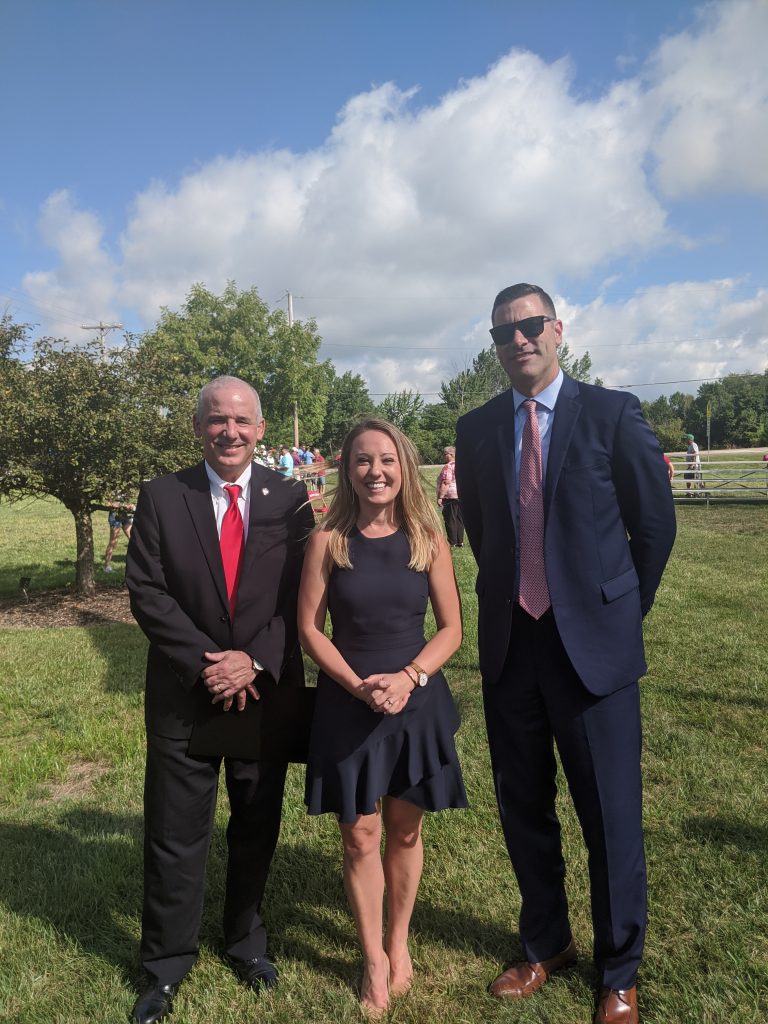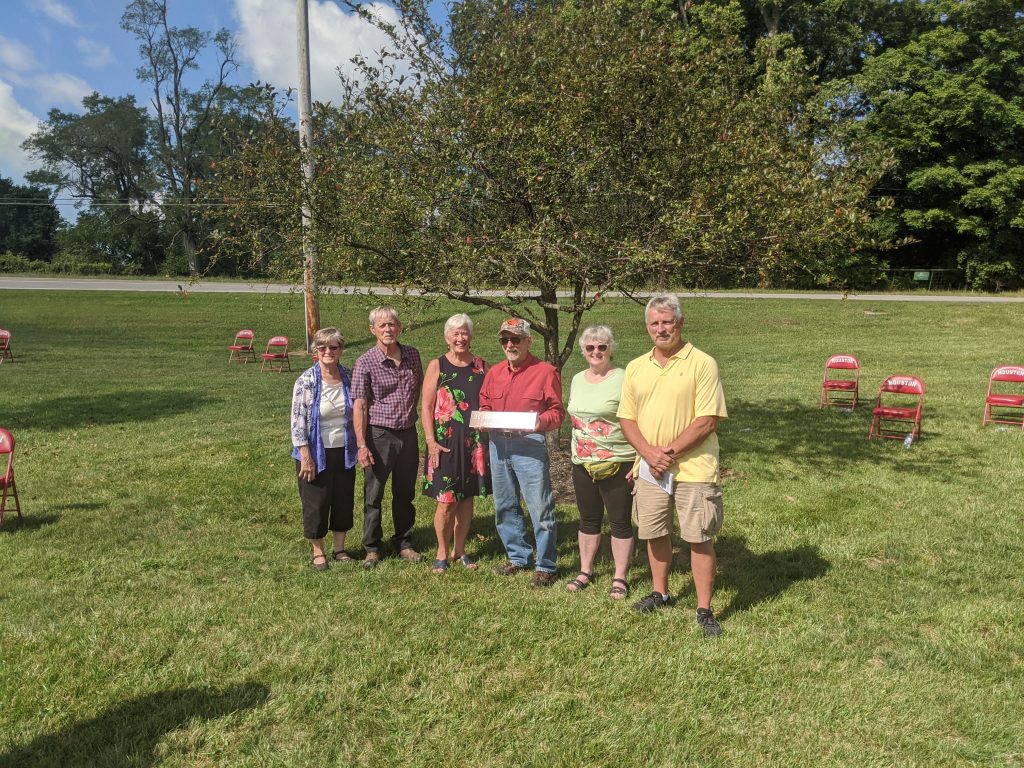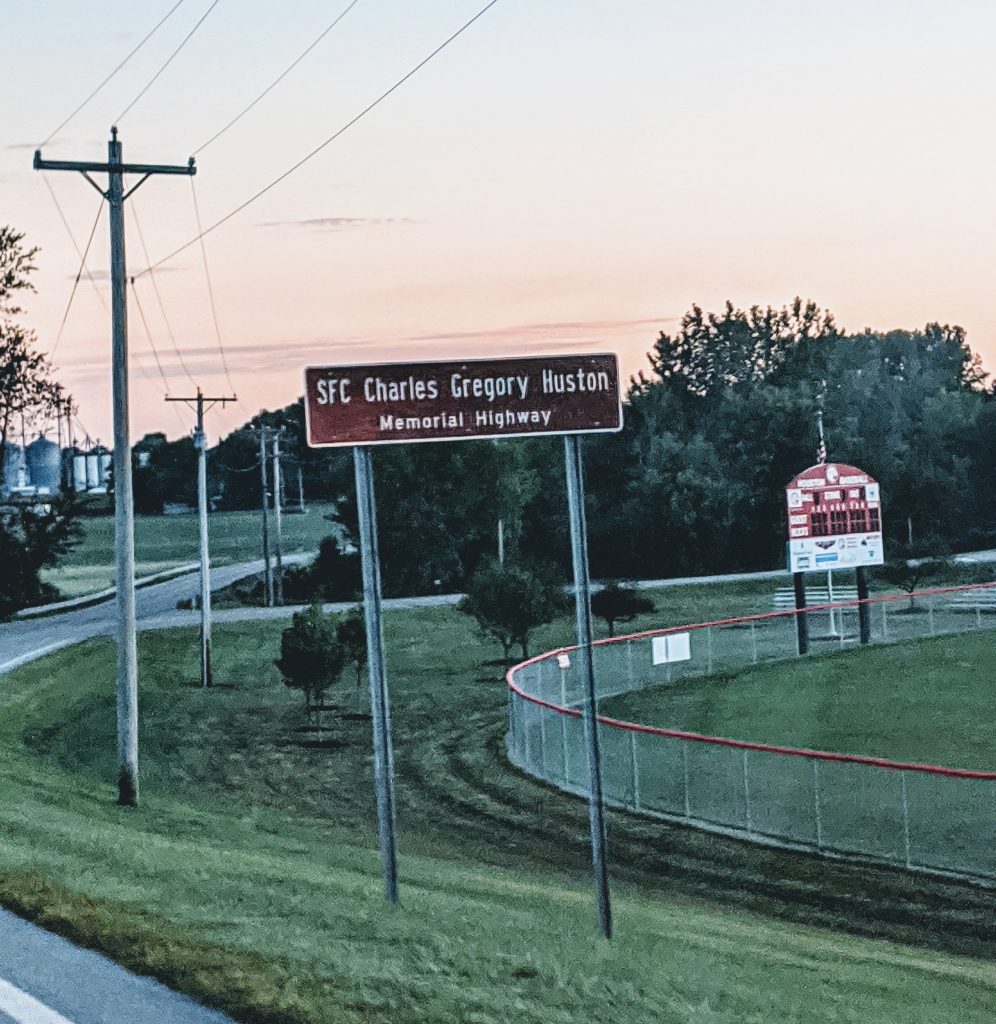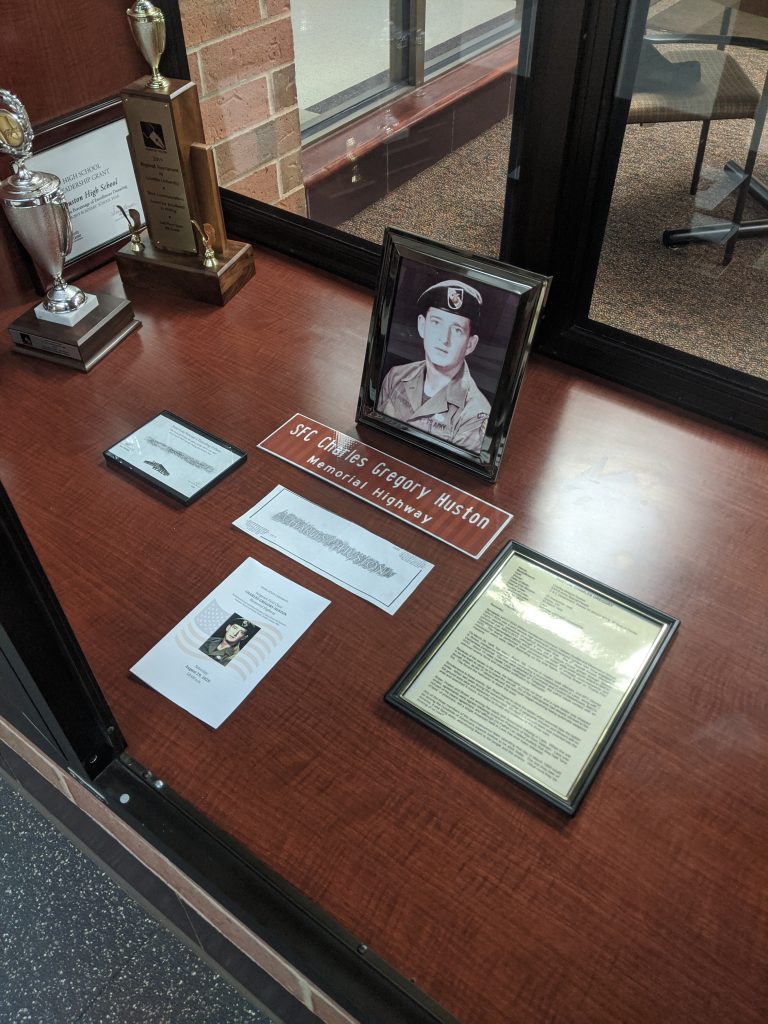 Pictures below courtesy of Luke Gronneberg of the Sidney Daily News