Houston High School Principal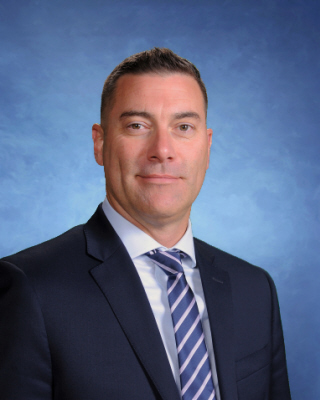 JH/HS Principal's Message

The staff of Houston High School is excited for the start of the 2019-2020 school year. The start of the school year will bring with it some new changes and additions. Three additions to the high school staff were made during the summer. The first of those is the addition of Danielle Poeppelman as a 7-12 math teacher. Mrs. Poeppelman comes to Houston from Fairlawn H.S. where she taught science and math. Mrs. Poeppelman is a 2010 Houston graduate. Mrs. Poeppelman is excited to return to the place that she grew up and "get the opportunity to work with many teachers that inspired me to become a teacher."

The second addition is intervention specialist David Hall. For the last 13 years Mr. Hall served as an intervention specialist within the Springboro School District. Mr. Hall is also a Houston graduate (1994). Mr. Hall stated that "teaching at Houston means coming back home to be with family." He also stated that returning to teach at Houston is a dream and that he feels very blessed and thankful to have this opportunity. We are excited to have both Mrs. Poepellman and Mr. Hall as Wildcats and are confident that they will serve the students of Houston High School well.

The third addition is myself as the Principal of Houston High School. I have spent the last 12 years as a junior high and high school social studies teacher within the Tri-Village Local School District. I am extremely excited for the opportunity to be part of the Houston educational community and look forward to helping lead Houston High School in a direction that will provide success for our students. If you have any questions or concerns I encourage you to contact me at (phone) 937-295-3010 ext 2001 or (email) jjudy@hardinhouston.org. I look forward to meeting with and speaking to you.

An exciting addition to our academic schedule for the 2019-2020 school year is the extension of the Wildcat period. This period, which will occur at the end of each day, and will allow students to have additional intervention and academic support. High School staff will also use this time to address issues that are meaningful to our students. Those issues may include, but may not be limited to, online citizenship, social issues, life skills, career exploration, etc. Wildcat time will be yet another resource that will help our students succeed.
2019-20 Houston High School Building Goals
Houston High School staff will work throughout the year to model the "10 Items that require zero talent" to create a school culture that promotes self-efficacy.





Utilize Wildcat Time to provide all students with academic intervention and enrichment and to address student social/emotional needs using comprehensive lessons built by staff.





Improve communication and collaboration between administration, staff, and students in an effort to maximize the educational experience.





Create and maintain a physically and emotionally safe environment in order to foster a positive atmosphere for learning.