Houston High School Principal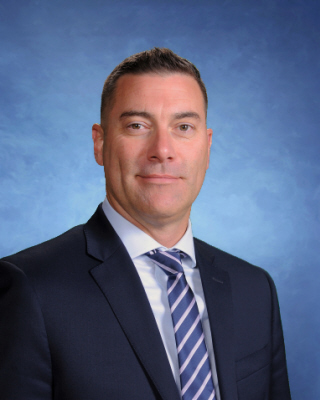 JH/HS Principal's Message
The staff of Houston High School is excited to begin the 2020-2021 school year.  I want to take this opportunity to thank all of our parents and caregivers for their flexibility and support at the end of last year.  I am fully aware of the difficulties that our closure created.  I also want to thank our teachers and support staff for their hard work.  I feel confident that we made every effort to provide our students with the best educational opportunities possible considering the situation. I feel that our closure emphasized the positive impact that the face to face relationship between student and teacher has on academic success.  With that said, I cannot wait to put our closure behind us and have our students back in the building.   
As we begin this school year, and adjust to our new normal, we will have a few new safety protocols in place.  Continuing to provide our students with a safe and healthy environment in which they can learn and succeed remains job one at Houston High School.  However, you can rest assured that we will make every effort to institute these protocols so that they will in no way negatively impact the learning process. 
We are constantly looking for ways to improve communication with our parents, students, and staff.  For this school year we will begin to use a district Twitter account.  This account represents an additional avenue for communication and a way for us to recognize and celebrate the great things that our staff and students are doing at HHS.  Please follow us on Twitter @hhlocalschool.  We will also continue to provide important information and updates on our school website and through the One Call Now system.  As always, please contact me if you have any questions or concerns.  I can be reached by phone at 937-295-3010 Ext. 2001 and by email at jjudy@hardinhouston.org.  
Let's make the 2020-2021 school year our best year yet!  Go Wildcats!
Jeff Judy, Houston High School Principal
2020-21 Houston High School Building Goals
Continue to reinforce safety guidelines and procedures. Those procedures will include those already established, and all safety measures and procedures related to COVID-19, to ensure the safety and well-being of students, staff and community.


Incorporate introductory material and strategies for Positive Behavior Interventions and Supports (PBIS). This will include the integration of the Culture Playbook as a key Tier 1 support strategy.



To prepare and support students' academic success in multiple formats (synchronous and/or asynchronous) and collaborate with parents and caregivers so that they may be better prepared to provide academic assistance to their child.