Houston High School Principal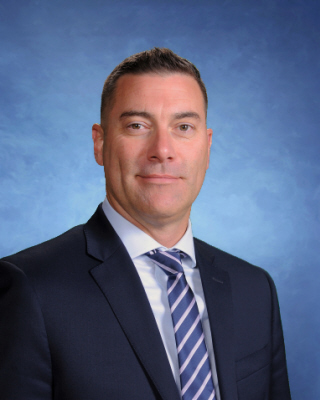 JH/HS Principal's Message
The administration, teachers, and staff of Houston High School are excited to welcome students back to begin the 2022 – 2023 school year. I hope that everyone has enjoyed a safe, and relaxing summer, and is recharged and ready to return for a great year.
The 22-23 school year will bring the onset of our 1:1 student Chromebook initiative. This initiative will be phased in over the next four school years. During that time each 9th-grade student, beginning with this year's freshman class, will be issued a Chromebook that will be used both in and out of the classroom to enhance student learning. I am very excited that we have the opportunity to provide this resource to our students. Our teachers have been working hard to find ways to maximize the use of this resource in their classrooms and I am confident that this will only add to the quality instruction and learning that our students receive at HHS. Details regarding our 1:1 initiative will be shared at 9th-grade orientation, so as always, I encourage you to plan to attend that event.
The partnership between school personnel, parents, and students is paramount to a successful educational community. A key component of that partnership is communication. Please continue to access important information from our school website, Twitter accounts, and the Education Connection (which has replaced One Call Now) system. In addition, please reach out to me and your child's teachers with your questions or concerns. The staff directory on our school website contains the email addresses of all staff members. I can always be reached by phone (937-295-3010 Ext. 2001) or email (jjudy@hardinhouston.org) and will be more than happy to help in any way that I can.
Respect, success, and pride – that is the Wildcat Way!
2022-23 Houston High School Building Goals
Continue implementing Collins Writing instructional strategies across the building as part of the district's 5-year strategic plan. 100% of teachers will participate in individual and collaborative professional development to enhance Collins Writing instructional practices within classrooms throughout the building.



All teachers will identify and use multiple sources of data that will help to drive instructional planning and measure student growth and learning.





Continue to promote and build upon our Culture Playbook's values of respect, success, and pride amongst all members of the Houston High School community.