Houston High School Principal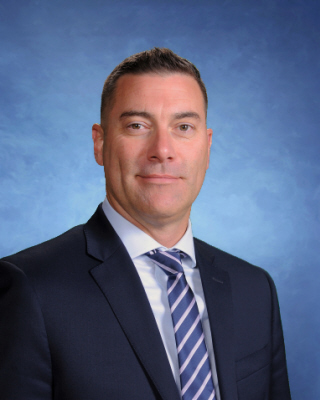 JH/HS Principal's Message
The administration, teachers, and staff of Houston High School are excited to begin the 2021-2022 school year. The past year and a half have presented us with many new challenges. I feel that our staff and students faced those challenges to the best of our ability. Each obstacle has provided us a chance to learn and grow and I feel confident in saying we have done just that. With that said, as we begin to put the past behind us we look forward to returning to a more traditional school year.
During the upcoming year, we will continue to implement two important initiatives that began last year. The first will be the continued use of Collins Writing strategies in all classrooms. Our staff will again participate in professional development that will help them effectively use those strategies in their classrooms. Those strategies will help students improve their writing skills, comprehension, retention, and overall learning outcomes. The second will be the promotion of our culture playbook that was developed by our students. Our students identified respect, success, and pride as values that will help to make Houston High School the best environment for learning. Those values, and the behaviors that support them, will be promoted throughout the district and will be incorporated in different ways during our school day.
Communication is a vital part of any successful organization. Please continue to access important information from our school website, Twitter accounts, and the One Call Now system. In addition, please reach out to me and your child's teachers with your questions or concerns. The staff directory on our school website contains the email addresses of all staff members. I can always be reached by phone (937-295-3010 Ext. 2001) or email (jjudy@hardinhouston.org) and will be more than happy to help in any way that I can.
Let's make the 2021-2022 school year our best year yet! Go Wildcats!
Jeff Judy, Houston High School Principal
2021-22 Houston High School Building Goals
Continue to implement Collins Writing instructional strategies across the building as part of the district 5-year strategic plan. 100% of teachers will participate in individual and collaborative professional development to enhance Collins Writing instructional practices within classrooms throughout the building.



Continue to work to improve the culture of our school by promoting The Culture Playbook and The Wildcat Way with all students and staff.





All teachers will design instructional activities, assignments, and assessments that will produce high-quality data which will help to support student learning and growth. This data will also be used by teachers as evidence in the OTES 2.0 evaluation process.