Houston High School Principal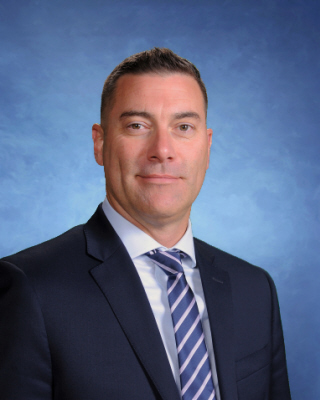 JH/HS Principal's Message
The administration, teachers, and staff of Houston High School are excited to welcome students back to begin the 2023 – 2024 school year. I hope that everyone enjoyed a safe, and relaxing summer. Hopefully, the summer break allowed everyone to recharge and get ready to return for a successful year.
This school year will bring the continuation of our 1:1 Chromebook initiative. Phase two of this initiative will again provide a Chromebook to all of our 9th-grade students. This will mean that all students in grades 9 and 10 (who received Chromebooks last year as 9th graders) will be equipped with a device that they can use to enhance their learning throughout the school year. The introduction of 1:1 was a success last year, and I look forward to seeing us continue to expand our application of this resource to student learning. Details regarding our 1:1 initiative will be shared at the 9th-grade orientation, so as always, I encourage you to plan to attend that event.
Houston High School will always be committed to providing our students with a safe learning environment and challenging them to meet their potential. In addition, we are committed to creating meaningful partnerships between students, parents, and school personnel. Please reach out to your child's teachers with questions or concerns. The staff directory on our school website contains the email addresses of all staff members. I can always be reached by phone (937-295-3010 Ext. 2001) or email (jjudy@hardinhouston.org) and will be more than happy to help in any way that I can. Finally, please access important information from our school website, Twitter accounts, and the Education Connection system.
Respect, success, and pride – that is the Wildcat Way!
Mr. Judy
2023-24 Houston High School Building Goals
Continue implementing Collins Writing instructional strategies across the building as part of the district's 5-year strategic plan. 100% of teachers will participate in individual and collaborative professional development to enhance Collins Writing instructional practices within classrooms throughout the building.



Provide all students with a supportive and nurturing environment that allows them to succeed academically, grow emotionally, and acclimate socially.





All teachers will create standards-aligned lessons and assessments that support classroom and student goals. These goals will help all students work toward mastery of the targeted information.