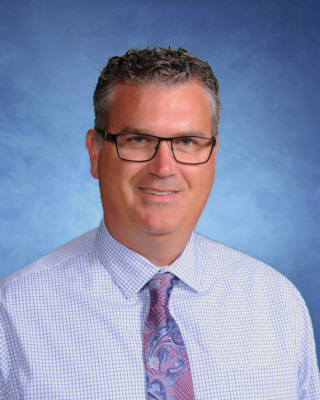 Message From the Superintendent
I hope this letter finds you well as we soon begin the 2023-2024 school year. As customary, our outstanding maintenance staff has been busy deep cleaning the entire building since late May and once again has it looking like new. Three projects have been undertaken on campus this summer with the first one being coating the upper roof of the 1978 gymnasium with an elastic membrane that will extend the original lifespan of the roof. The second & third major projects were the renovation of the playground kickball field and the addition of the complex playground, with both projects being paid for by the use of federal grant dollars. I have no doubt these two projects will be enjoyed by our current and future Wildcats for many years to come!
As we look forward to an exciting 2023-24 school year, our students' successes, academic growth, and social experiences will continue to be at the forefront of what we do. This year will be year two of our one to one Chromebook initiative which starts in 5th and 9th grade. All 5th, 6th, 9th, & 10th graders will receive a school issued Chromebook which can be taken home each night. Students and parents will be sent information pertaining to this continued initiative as we get closer to the start of the school year. On a final note, please take time to update Final Forms with any changes that have occurred over the summer. This task is imperative as this is our most effective means to communicate with you throughout the school year.
If you have any questions or concerns throughout the school year, I can be reached at rmaier@hardinhouston.org or at 295-3010 ext. 3001. The district will continue to use our school website to communicate with our community, in addition to our two twitter accounts @hhlocalschool and @HHWildcats. I am looking forward to a great school year and hope you are as well.  As always- GO WILDCATS!
Yours in education,

Ryan Maier
Hardin-Houston Local School Superintendent
District Goals for the 2023-24 School Year
Provide a safe and secure environment for students, staff and community members.


Achieve the highest ratings on the state report card.


Optimize all building systems and fulfill the current 5-year strategic plan.


Maintain fiscal responsibility and analyze student enrollment of the district.



Continue the implementation process for a 1 to 1 technology initiative.
2022-23 Bullying incidents: 0