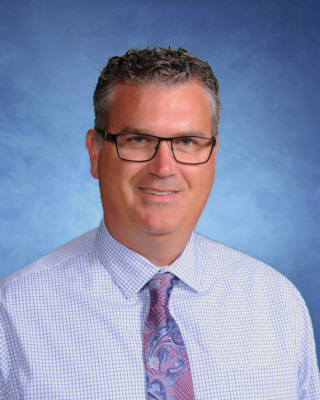 Message From the Superintendent
Greetings from the superintendent's office! I hope this welcome message comes to you enjoying your last few weeks of summer. Even though I have spent my entire life as a Wildcat, I am humbled and very excited about starting my first year as our district's superintendent. Included is a quick snapshot of my experiences in education and my family. I spent my first ten years as a Houston High School math teacher, including coaching the high school baseball and basketball teams. My last twelve years in education has been as the Houston JH/HS principal. My wife Gina, (1993 Houston alum) will start her twenty-second year as a teacher and coach in the Hardin-Houston School District. We are the proud parents of three very active Wildcats: Megan who is a sophomore, Katie an eighth grader, and Olivia who will be a 4th grader. As our district's superintendent I will continue to invest an immense amount of time into all aspects of the district keeping the Hardin-Houston students' futures as our focus.
Almost every new school year brings about new staff members and this school year is no different. Mr. Jeff Judy will assume the role as our Houston JH/HS principal. Mr. Judy comes to us from the Tri-Village School District where he spent twelve years as a junior high social studies teacher. Mr. Judy resides in Tipp City with his wife and three young children. Please take time to introduce yourself to Mr. Judy during Open House or the first few weeks of school. The rest of our new staff members are included in each building principal's article.
If you have been on campus during summer break you may have noticed a few maintenance projects that have been completed. Two major projects are the installation of the sanitation system fencing and the cleaning/sealing/tuck-pointing/expansion joint caulking of the 1979 gymnasium. Our past and current board of education, along with administration, continue to proactively plan for the maintenance of our building and campus with the ultimate goal of avoiding expensive fixes years from now. I would also like to take this opportunity to thank our custodial and maintenance staff for their hard work and dedication during the summer break in keeping our building and campus in "like new" condition considering we are starting our ninth year in the K-12 building.
The 2019-2020 school year will include a number of noticeable changes. The first change deals with the length of the student school day which is now from 8:00AM-3:00PM. The second change allows parents and students to receive a text One Call Now feature in addition to the traditional speech option. The third change entails bringing back a paper Cat Chat edition twice a school year (Aug. & Feb.). Our main and most updated mode of communication with our community members will continue to be the school website.
As always if you have any questions or concerns throughout the school year, I can be reached at rmaier@hardinhouston.org or at 295-3010 ext. 3001. Have a great school year!
Yours in education,
Ryan Maier
Hardin-Houston Local School Superintendent
District Goals for the 2019-20chool Year
Achieve the highest ratings on the state report card.

 

Optimize all building systems and fulfill the 5-year strategic plan.

 

Provide a safe and secure atmosphere for students, staff and community members of the school district.

 

Continue progress toward completion of the campus.

 

Maintain fiscal responsibility and continue to monitor the fiscal position of the district.
2019-20 Bullying incidents: 1