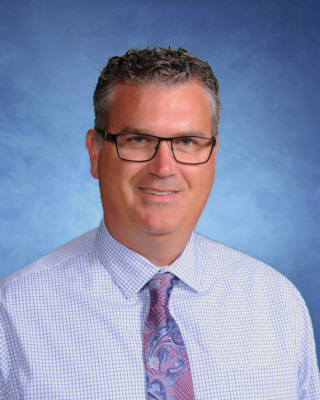 Message From the Superintendent
Greetings from the superintendent's office! I hope this message comes to you enjoying this "somewhat" normal summer. As you well know, last year made us adjust and react to issues that were out of our control, all of which our students, staff, and parents successfully dealt with. It is my hope that this school year our staff and students will be provided with all the "normal" activities and educational opportunities that were present before the Covid-19 pandemic.
Not unlike any other summer break, the district completed a few maintenance projects and upgrades throughout the campus. The first project entailed the replacement of interior wood doors and refinishing the display cases of our existing 1978 high school gymnasium building. The second project was the installation of a second outdoor classroom located within the woods adjacent to the kickball field. This was a joint project paid for by the Hardin-Houston PTO, H-H Board of Education, Cargill, and a Community Foundation grant. The third major project occurred in early July with work being done to fix a storm drainage tile located under the far corner of the student parking lot. The last project intended to be completed this calendar year is the construction of a track press box which will be located directly behind the existing track bleachers.
As we look forward to the 2021-2022 school year, we are excited to see our Wildcat students on August 19th! The district will once again be providing a safe environment for our students to flourish in academically, including the many extracurricular activities that our district students get to enjoy, grow and compete in. Please be patient and optimistic as we do everything we can to give our Wildcat students the best experience possible as we transition back to a post Covid-19 environment.
As always, if you have any questions or concerns throughout the school year, I can be reached at rmaier@hardinhouston.org or at 295-3010 ext. 3001. The district will continue to use our school website to communicate with our community, in addition to our two twitter accounts @hhlocalschool and @HHWildcats. Have a great school year and GO WILDCATS!
Yours in education,

Ryan Maier
Hardin-Houston Local School Superintendent
District Goals for the 2021-22 School Year
Provide a safe and secure environment for students, staff and community members including managing safety concerns of the current COVID-19 pandemic.


Achieve the highest ratings on the state report card.


Optimize all building systems and fulfill the current 5-year strategic plan.


Maintain fiscal responsibility and continue to monitor student enrollment of the district.



Continue the implementation process for a 1 to 1 technology initiative.
2020-21 Bullying incidents: 0