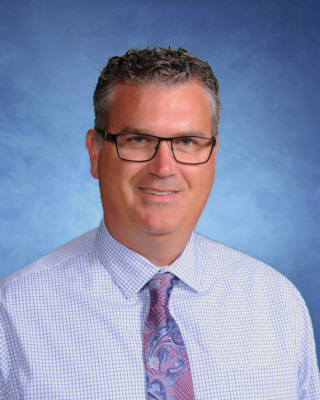 Message From the Superintendent
I hope this 2022-23 school year preview comes to you enjoying what has been a wet, dry, wet summer break! Before we jump ahead to the exciting changes for the 2022-2023 school year, I want to share with you a few projects that occurred over the summer break. As usual, our outstanding maintenance staff has been busy deep cleaning the entire building and once again has it looking like it was new back in 2011. The first project entailed installing thru-wall flashing and coating the lower roof of the 1978 gymnasium with two coats of elastic membrane. The second project that will be completed the first part of September is the track press box.
As we look forward to an exciting 2022-23 school year, you will see a few changes that I hope you agree will be beneficial to our Wildcat students by enhancing their many school experiences, in addition to making life more streamlined for our parents in dealing with all the paperwork we need filled out each year. Starting this year all 5th & 9th graders will receive a school issued Chromebook which can be taken home each night. Students and parents will be sent information pertaining to this exciting initiative as we get closer to the start of the school year. The second major change has been in motion over the summer and should have been noticed by all of our parents is the transition of Onecallnow to The Education Connection (TEC) and Oneview to Final Forms. You will find a detailed explanation of both programs later in this edition. The last change you will notice is the restructuring of school fees for the 22-23 school year. You will be happy to hear, and soon see, that most of our parents will see a sizable reduction in their child's school fees.
As always, if you have any questions or concerns throughout the school year, I can be reached at rmaier@hardinhouston.org or at 295-3010 ext. 3001. The district will continue to use our school website to communicate with our community, in addition to our two twitter accounts @hhlocalschool and @HHWildcats. Have a great school year and GO WILDCATS!
Yours in education,

Ryan Maier
Hardin-Houston Local School Superintendent
District Goals for the 2022-23 School Year
Provide a safe and secure environment for students, staff and community members.


Achieve the highest ratings on the state report card.


Optimize all building systems and fulfill the current 5-year strategic plan.


Maintain fiscal responsibility and continue to monitor student enrollment of the district.



Continue the implementation process for a 1 to 1 technology initiative.
2021-22 Bullying incidents: 0