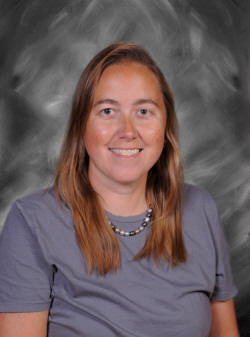 ____________________________
Upcoming Events
Career Coach Meeting for Seniors
Wednesday September 1, 2021
We begin our second year utilizing Kelly as our Career Coach.  She helps guide Seniors as they are navigating the final year of high school in preparation for employment after graduation.  All Seniors will meet with Kelly during Wildcat Time on September 1, and from there may opt to begin one-on-one help sessions with the Career Coach.
Sinclair Community College Rep Visit
Friday September 17, 2021 @ 10:15 AM
Juniors and Seniors interested in Sinclair may attend this informational presentation, location TBA.
Sophomore Career Exploration Academy
Thursday September 23, 2021
All HHS Sophomores will be traveling to the Shelby County Fairgrounds to participate in the Workforce Partnership's annual event.
Bowling Green State Universtiy Rep Visit
Thursday October 7 @ 8:45 AM
Juniors and Seniors interested in BG may attend this informational presentation, location TBA.
College Application Day
Wednesday October 13, 2021
Seniors will have an assigned time to come to the computer lab and complete essential tasks, including applying to a minimum of one college and beginning the FAFSA.
College & Financial Aid Night
Tuesday October 19, 2021 @ 6:30 PM
All high school students and their parents are invited to come hear from college admissions and financial aid personnel about how to best prepare for the college transition. This is an especially important presentation for parents who are going through the process for the first time.
____________________________________________________________________________
ACT Testing
The ACT is being offered to any high school student who would like to take/re-take the test.  Ensure you are meeting your college's deadline to submit scores.  Register online at act.org.  If you need a fee waiver for the ACT, you can get one by stopping by the office.
All Juniors will take the ACT in February 2022 free of charge at HHS.
Local ACT Prep workshops available:
____________________________________________________________________________
Upper Valley Career Center Information
Sophomores can begin preparing for a possible transition to the UVCC for Junior and Senior year. Check out the link below to explore the available programs.
Graduation Requirements
For the class of 2022, please find documentation on graduation requirements here.
For the classes of 2023 and beyond, please find graduation requirements here.
The classes of 2023 and on will utilize the Graduation Audit and Career Planning Sheet to track all graduation requirements.  Part of that is earning two graduation seals.  Electronic versions of each document are below.
Graduation Audit and Career Planning Sheet
Houston High School Graduation Seals 
You can find more information on at the Ohio Department of Education's website on Grad Requirements here.
Scholarships Available Now
Please check for locally available opportunities in Fall 2021.
This new visual guide from National Honor Society is an emerging way to gear up for life after high school! Any HHS student can access this free tool. 
College and Occupation Search
Job Shadowing
Job shadowing is typically one of the most important things a student can do to help them decide what path to pursue after high school. 
9th through 12th grade students at Houston High School are encouraged to step outside their comfort zone and shadow someone who works in a job or profession of interest.  Any student who wishes to take part in a Job Shadow experience may do so by talking with Mrs. Merickel.  There is a brief application form, but the process is easy and fun!  
Current Employment Opportunities
Hometown Opportunity website – local job postings and resources
How to find a college or university that fits your needs.
Bachelor's Degree Seekers (4 years):
Certificate/Associate's Degree (2 years or less):