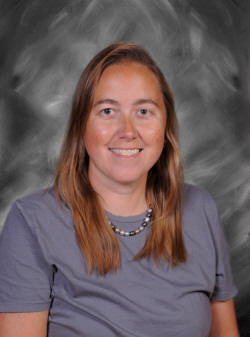 Upcoming Events
Career Exploration Academy
Friday September 29
Sophomores will attend this event in the afternoon.  It will be held at the Shelby County Fairgrounds.  Students will have the opportunity to learn about a variety of different occupational opportunities, hearing first-hand from local employers.  This event is sponsored by the Workforce Partnership of Shelby County and the Shelby County United Way.
–
Honda Manufacturing Day
Tuesday October 17
High School students will be asked if they want to attend, with priority given to upperclass students.
–
College Application Day
Wednesday October 18
This annual event provides all Seniors an opportunity to complete college preparations activities during the school day.  Students can apply to college, begin the financial aid process, and learn other valuable information about the transition to post-secondary education.  This will be held in Mr. Fledderjohann's lab, and each Senior will be assigned a specific time to participate, TBA.
–
College & Financial Aid Night
Thursday October 19 6:00 PM in Media Center
Representatives from Wright State University and Bowling Green State University will be on hand to offer information and tips on selecting the "right" college and the financial aid process.  Also presenting that night, representatives from the Barnes Trust Student Loan program and the Houston Community Center scholarship committee.
–
Campus Tour at University of Findlay
Wednesday October 25
This field trip is for all interested Juniors and Seniors.  There are a limited number of spots, with sign-ups starting October 2nd
–
Women in STEMM Conference
Friday November 3
Young ladies grades 7-12 can opt to attend this event, held at Edison State.  Interested students should see Mrs. Merickel to register.
–
Freshman field trip to UVCC
Tuesday November 21
This is a quick one-hour tour of the school meant to be a starting point of the decision-making process.
–
Explore Careers Day
Wednesday November 29
Sophomores will head to UVCC to visit two programs of their choosing.  
–
UVCC Open House
Thursday November 30 6:00-7:30 PM
Sophomores who plan to apply to and attend UVCC next year will take a parent/guardian and head to this event to cement their future plan.  Students will be able to apply to their chosen program at Open House or online.
–
ACT Testing
The ACT is being offered to any high school student who would like to take/re-take the test.  Ensure you are meeting your college's deadline to submit scores.  Register online at act.org.  If you need a fee waiver for the ACT, you can get one by stopping by the office.
Each year in February or March the ACT is offered free of charge to all Houston Juniors.  More details are available annually for those students as the date approaches.
ACT Prep Workshops
A pair of Ft. Loramie teachers who have been offering this class for many years.  They have workshops available at various times throughout the year. Consult their website here for more information.
Graduation Requirements
Please find graduation requirements here.
The classes of 2023 and on will utilize the Graduation Audit and Career Planning Sheet to track all graduation requirements.  Part of that is earning two graduation seals.  Electronic versions of each document are below.
Graduation Audit and Career Planning Sheet
Houston High School Graduation Seals 
You can find more information on at the Ohio Department of Education's website on Grad Requirements here.
Scholarships Available Now
Local scholarship applications, of which the office is made aware, are posted here.  Students are encouraged to check this information periodically through the Winter and Spring months to find updates and new applications. 
–
Callie's Giving Heart Foundation
Due May 1, 2024
This non-profit awards two $1,000 scholarships for students planning to go into the medical field.  More information and application available here.
–
College and Occupation Search
Job Shadowing
Job shadowing is typically one of the most important things a student can do to help them decide what path to pursue after high school. 
9th through 12th grade students at Houston High School are encouraged to step outside their comfort zone and shadow someone who works in a job or profession of interest.  Any student who wishes to take part in a Job Shadow experience may do so by talking with Mrs. Merickel.  There is a brief application form, but the process is easy and fun!  
Current Employment Opportunities
Hometown Opportunity website – local job postings and resources
How to find a college or university that fits your needs.
Bachelor's Degree Seekers (4 years):
Certificate/Associate's Degree (2 years or less):