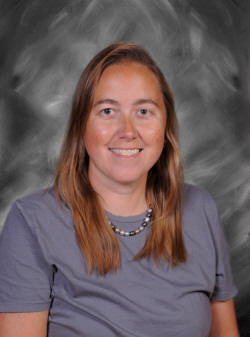 Upcoming Events
FAFSA Officially Opens October 1
The FAFSA is required by most college and scholarship applicants and is the only way to acquire federal grants and loans for college.  The process is entirely online and may be accessed here.
There is also a FAFSA Mobile App.  You can download it from the Google Play or Apple App Store.  More information on the app is available here.
Scholarships Available Now
Sinclair Community College Scholarships
Priority deadline December 15.  Regular deadline February 29.
See their scholarship website here.
***
Ohio State Alumni Club
For students planning to attend OSU on any of their campuses.
Application opens November 1.  Deadline February 1, 2020
Link to club website here.
***
Shelby County Community Foundation Scholarships
Deadline Thursday February 13, 2020
Completing one application can qualify you for many scholarships facilitated by the Community Foundation.  Find the website here.
***
Midmark Technical Scholarship
Deadline February 21, 2020
Open to any student pursuing a Bachelor's degree  in Engineering or Computer Information.
Link to website here.
PDF of application here.
***
Mercy Health-St.Rita's Medical Center Scholarships
Deadline Friday February 21, 2020
Open to students planning to pursue careers related to healthcare.  Click here for the application page.
***
Ginn Agricultural Scholarship
Deadline February 28, 2020
For Seniors planning to pursue a degree toward a farming or agriculturally-related career.  Click here for the application.
***
Edison State Community College Scholarships
Deadline March 1, 2020
Any student planning to go to Edison in the Fall should apply.  Here is the link.
***
Skills Scholarship
Deadline March 12, 2020
This $2,000 scholarship is only open to students who plan to earn a Certificate or Associate's Degree after high school.  Find the link to the application here.
***
Shelby County Farm Bureau
Deadline March 15, 2020
Parent must be a member of the Bureau, in good standing, to qualify.  Application available here.
***
Barnes Trust Student Loan Program
Deadline March 31, 2020
Though not a scholarship, the Barnes Trust is a great opportunity to get a college loan locally.  Click here for an application.
***
Lee Schauer Memorial Scholarship
Deadline April 1, 2020
Application available here.
***
Jim Lantz Memorial Scholarship
Deadline April 1, 2020
Application available here.
This new visual guide from National Honor Society is an emerging way to gear up for life after high school! Any HHS student can access this free tool. Check back in the next months for additional resources on this site.
College and Occupation Search
Job Shadowing
Job shadowing is typically one of the most important things a student can do to help them decide what path to pursue after high school. 
9th through 12th grade students at Houston High School are encouraged to step outside their comfort zone and shadow someone who works in a job or profession of interest.  Any student who wishes to take part in a Job Shadow experience may do so by talking with Mrs. Merickel.  There is a brief application form, but the process is easy and fun!  
Current Employment Opportunities
Hometown Opportunity website – local job postings and resources
How to find a college or university that fits your needs.
Bachelor's Degree Seekers (4 years):
Certificate/Associate's Degree (2 years or less):