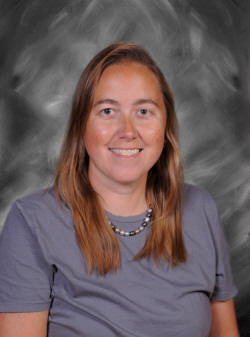 ____________________________
Upcoming Events
College Credit Plus 2021-2022
Any student in grades 7-12 may take courses for both high school and college credit through Ohio's CCP program.  We offer many courses at Houston High School for college credit, or students may take courses at Edison State.   Interested students/parents are required to meet with Mrs. Merickel to begin the qualification process.  
Registration for all of next year's CCP courses will take place beginning April 5.  Students must meet individually with Mrs. Merickel to register.
How to get started with Edison State
ACT Testing
The ACT is being offered to any high school student who would like to take/re-take the test.  Ensure you are meeting your college's deadline to submit scores.  Register online at act.org.  If you need a fee waiver for the ACT, you can get one by stopping by the office.
Upper Valley Career Center Information
UVCC's Meet the Teacher Event will be on Thursday April 8 from 6:00-7:30 PM.  All Sophomores who have been accepted should have received information about this in the mail, but stop by the office if you have questions.
Any Sophomore or Junior who is thinking about applying to UVCC can still do so for next year (Juniors can opt to apply for the first year of the two-year program for their Senior year).  If you need help applying, please stop by the office.
Graduation Requirements
For the classes of 2021 and 2022, please find documentation on graduation requirements here.
For the classes of 2023 and beyond, please find the updated graduation requirements here.
The classes of 2023 and on will utilize the Graduation Audit and Career Planning Sheet to track all graduation requirements.  Part of that is earning two graduation seals.  Electronic versions of each document are below.
Graduation Audit and Career Planning Sheet
Houston High School Graduation Seals 
You can find more information on at the Ohio Department of Education's website on Grad Requirements here.
Scholarships Available Now
Edison State Scholarships
*Edison CCP Scholarships
All graduating Seniors from Houston qualify for Edison's tuition waiver, which covers most of the college cost.  Full details here.
Qualifying Seniors who have taken CCP courses at Edison can qualify for either 50% or 100% tuition scholarships.  See website for full details.
________________________________________
Houston Community Improvement Association Scholarships
Deadline May 5, 2021 (the deadline has been extended)
Seniors who actively volunteer for the events that the HCA hosts are invited to apply.  Application available here.  You may bring completed applications to Mrs. Merickel's office.
A list of the 2020-2021 HCA events that students can participate in is available here (All high school students are encouraged to volunteer).
________________________________________
Elaine Noffsinger Memorial Scholarship
Deadline April 9, 2021
This is a scholarship for nursing majors.  One eligible Houston student WILL receive this scholarship, which is for $1,000 each year for up to three years.  Application available here. 
________________________________________
Altrusa of Shelby County Scholarship
Deadline April 10, 2021 (the deadline has been extended past the original April 1 date)
Please find application here.
________________________________________
Wilson Auxiliary Scholarship
Deadline April 16, 2021
This scholarship is for students enrolled or planning to enroll in a healthcare field in college.  Utilize the website for more information and to apply.
_______________________________________
Fraternal Order of Police Scholarship
Deadline April 23, 2021
Open to all Seniors in Shelby County.  Application available here.
_____________________________________
Farmers Equipment Scholarship
Deadline May 7, 2021
Two Seniors from Shelby County will receive $500 awards.  Must be in 4-H and/or FFA and involved in Junior Fair.  Application website link here.
This new visual guide from National Honor Society is an emerging way to gear up for life after high school! Any HHS student can access this free tool. 
College and Occupation Search
Job Shadowing
Job shadowing is typically one of the most important things a student can do to help them decide what path to pursue after high school. 
9th through 12th grade students at Houston High School are encouraged to step outside their comfort zone and shadow someone who works in a job or profession of interest.  Any student who wishes to take part in a Job Shadow experience may do so by talking with Mrs. Merickel.  There is a brief application form, but the process is easy and fun!  
Current Employment Opportunities
Hometown Opportunity website – local job postings and resources
How to find a college or university that fits your needs.
Bachelor's Degree Seekers (4 years):
Certificate/Associate's Degree (2 years or less):