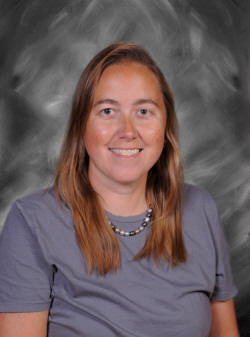 Mrs. Merickel's Summer Work Hours
May 20 8:00 AM-3:00 PM
Monday May 23 8:00-11:30 AM
Tuesday May 24-Thurdsay May 26 8:00 AM-3:00 PM
Friday May 27 8:00-11:30 AM
Monday June 13 8:00-11:30 AM
Tuesday June 14 8:00 AM-1:00 PM
Wednesday June 15 8:00-11:30 AM
Thursday June 16 8:00 AM-3:00 PM
Friday June 17 8:00-11:30 AM
Friday July 1 8:00-11:30 AM
Wednesday July 13 8:00-10:30 AM
Thursday July 14 8:00-10:30 AM
Friday July 15 8:00-11:30 AM
Tuesday July 19 8:00 AM-1:00 PM
Wednesday July 20 8:00 AM-1:00 PM
Monday August 1 8:00 AM-3:00 PM
Tuesday August 2 8:00-11:30 AM
Thursday August 4 and Friday August 5 8:00 AM-3:00 PM
Monday August 8-Wednesday August 10 8:00 AM-3:00 PM
Thursday August 11 (Fee Pay & Orientation Day) 8:00 AM-7:00 PM
Friday August 12 8:00-11:30 AM
Upcoming Events
ACT Testing
The ACT is being offered to any high school student who would like to take/re-take the test.  Ensure you are meeting your college's deadline to submit scores.  Register online at act.org.  If you need a fee waiver for the ACT, you can get one by stopping by the office.
Each year in March the ACT is offered free of charge to all Houston Juniors.  More details are available annually for those students as the date approaches.
ACT Prep Workshops
A pair of Ft. Loramie teachers who have been offering this class for many years.  They have workshops available at various times throughout the year.  The next ones are in June.  Consult their website here for more information.
There is an additional ACT prep option through Russia High School.  See the flyer here.
Graduation Requirements
For the class of 2022, please find documentation on graduation requirements here.
For the classes of 2023 and beyond, please find graduation requirements here.
The classes of 2023 and on will utilize the Graduation Audit and Career Planning Sheet to track all graduation requirements.  Part of that is earning two graduation seals.  Electronic versions of each document are below.
Graduation Audit and Career Planning Sheet
Houston High School Graduation Seals 
You can find more information on at the Ohio Department of Education's website on Grad Requirements here.
New HS Math Curriculum Information
Scholarships Available Now
Edison State CCP Scholarships for 2022 Seniors 
Edison is offering full tuition scholarships for all Seniors who have taken at least six credit hours of CCP coursework.  See flyer for further details.
—–
Houston Community Association Scholarship
Deadline May 4, 2022-bring completed application to Mrs. Merickel by this date.
To be considered for this scholarship, students have to have a minimum number of volunteer hours with the Houston Community Center/Association.  Sign up to help out here.
Upcoming Pizza Night help sign-up here.
—–
Shelby County Manufacturing Pathway Scholarships
Deadline April 1, 2022 extended until May 15, 2022
Six scholarships are available to graduating Seniors who plan to attend Edison State in one of the eight approved programs of study (see application for the list).
—–
Farmers Equipment Scholarships
Deadline May 1, 2022
Current FFA and/or 4-H members are eligible.  Application available via link.
Employment Opportunities
Here are job opportunities that have been shared with the school by local employers.
Crown Equipment
Seeking Electrician and HVAC apprentices.  See here for more information.  
Seeking entry-level manufacturing labor.  100% tuition reimbursement and $1,000 sign-on bonus.  Link to website.
—–
Midmark Corporation
Located in Versailles, they are seeking factory labor help in the summer.  Must be 18 years old.  See link for more information.
—–
City of Sidney
Seeking summer seasonal workers in a variety of areas.   See job list.  Application available here.
—–
Dairy King and Motel and Morrie's Landing
Seeking summer seasonal workers.  Flyer and application.
This new visual guide from National Honor Society is an emerging way to gear up for life after high school! Any HHS student can access this free tool. 
College and Occupation Search
Job Shadowing
Job shadowing is typically one of the most important things a student can do to help them decide what path to pursue after high school. 
9th through 12th grade students at Houston High School are encouraged to step outside their comfort zone and shadow someone who works in a job or profession of interest.  Any student who wishes to take part in a Job Shadow experience may do so by talking with Mrs. Merickel.  There is a brief application form, but the process is easy and fun!  
Current Employment Opportunities
Hometown Opportunity website – local job postings and resources
How to find a college or university that fits your needs.
Bachelor's Degree Seekers (4 years):
Certificate/Associate's Degree (2 years or less):