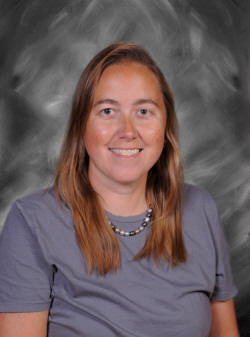 ____________________________
Upcoming Events
CCP Meeting
The CCP Meeting has been rescheduled for Thursday February 11.  This is Parent-Teacher Conference Night.  All students planning to take College Credit Plus courses next year are required to meet with Mrs. Merickel at least once to obtain guidance, information, and required materials.  One parent  needs to attend with their student.  If you cannot make the meeting, please email or call Mrs. Merickel prior to February 11 to make alternative arrangements.  The CCP Meetings will be held in two smaller groups this year:
6:30 PM- Current 7th, 8th, and 9th grade students
7:30 PM- Current 10th and 11th grade students
If your family has students in more than grade, please just come to one meeting or the other.
Pre ACT
The Pre-ACT is a great way for Sophomores to get a look at the types of questions and testing format that will be presented to them when they take the ACT their Junior year.  Sophomores can sign up to take the test through January 25.  The cost is $14.  The test will be given Thursday February 18.
ACT Testing
All Juniors will take the ACT at Houston High School on Tuesday February 23.  The test will be at 8:00 AM.  Houston's UVCC and Edison students will also take the test.  Registration for the test will be done prior to the testing date.  The test is free of charge.  More information will be available as we approach the test date.  
The ACT is being offered to any high school student who would like to take/re-take the test.  Ensure you are meeting your college's deadline to submit scores.  Register online at act.org.  If you need a fee waiver for the ACT, you can get one by stopping by the office.
Upper Valley Career Center Information
Sophomores that have applied to UVCC, please be patient as they go through the hundreds of applications and transcripts, in preparation to accept the incoming Junior class of students.  It is anticipated that acceptances will begin in late February, early March.  Stop by the office with any questions.
UVCC Q&A- Wednesday February 3 during Wildcat Time Mr. Snyder from the UVCC will be at HHS to answer any questions that students have about attending UVCC next year.  We will meet in the Commons.
Any Sophomore or Junior who is thinking about applying to UVCC can still do so for next year (Juniors can opt to apply for the first year of the two-year program for their Senior year).  If you need help applying, please stop by the office.
Graduation Requirements
For the classes of 2021 and 2022, please find documentation on graduation requirements here.
For the classes of 2023 and beyond, please find the updated graduation requirements here.
The classes of 2023 and on will utilize the Graduation Audit and Career Planning Sheet to track all graduation requirements.  Part of that is earning two graduation seals.  Electronic versions of each document are below.
Graduation Audit and Career Planning Sheet
Houston High School Graduation Seals 
You can find more information on at the Ohio Department of Education's website on Grad Requirements here.
Scholarships Available Now
Edison State Scholarships
*Edison CCP Scholarships
Qualifying Seniors who have taken CCP courses at Edison can qualify for either 50% or 100% tuition scholarships.  See website for full details.
*Edison Regular Scholarships
Deadline March 1, 2021
Application is not currently available (as of 1/22/21), but check their website periodically.
_____________________________________
Shelby County Community Foundation Scholarships
Application opens December 11.
February 11 is the regular deadline
March 11 is the Skills Scholarship deadline
The Community Foundation administers many local scholarships.  There are two sets of scholarships.  The regular application and the Skills Scholarships.  Please see their website for more information.
_________________________________________
Midmark Technical Scholarship
Deadline February 19, 2021
Midmark offers this scholarship to a student planning to pursue a degree in Engineering.  Information and application here.
__________________________________________
Sinclair Community College Scholarships
Deadline February 26, 2021
Students planning to attend Sinclair next Fall should apply via the website.  Click on the red "Apply Online to Scholarships" box.
_________________________________________
Ginn Agricultural Scholarship
Deadline February 28, 2021
This scholarship is for a student planning to work in an agriculture-related field.  Application available here.
___________________________________________
Barnes Trust Student Loan
Deadline March 1, 2021
This is not your average student loan.  This is only available to students who attend Shelby County schools.  It is a unique offering that many of our alumni have utilized to help defray the costs of their education.  Please find the application here.
_________________________________________
Sidney Rotary Club
Deadline March 8, 2021
Application available here.
________________________________________
Shelby County Farm Bureau Scholarship
Deadline March 15, 2021
Applicant must be a child of a SCFB member in good standing.  Application available here. 
________________________________________
Hobart Institute of Welding Scholarships
Deadline March 20, 2021
The link will take you to an application that will make the applicant eligible for a large number of scholarships to Hobart.  
________________________________________
Houston Community Improvement Association Scholarships
Deadline March 31, 2021
Seniors who actively volunteer for the events that the HCA hosts are invited to apply.  Application available here.
A list of the 2020-2021 HCA events that students can participate in is available here (All high school students are encouraged to volunteer).
___________________________________________
Association of the United States Army Scholarship
Deadline April 1, 2021
This is for dependents of AUSA members.  See application.
____________________________________________
Jim Lantz Memorial Scholarship
Deadline April 2, 2021
Application available here.
____________________________________________
Lee Schauer Memorial Scholarship
Deadline April 2, 2021
Application available here.
__________________________________________
Elaine Noffsinger Memorial Scholarship
Deadline April 9, 2021
This is a scholarship for nursing majors.  One eligible Houston student WILL receive this scholarship, which is for $1,000 each year for up to three years.  Application available here. 
________________________________________
Wilson Auxiliary Scholarship
Deadline April 10, 2021
This scholarship is for students enrolled or planning to enroll in a healthcare field in college.  Utilize the website for more information and to apply.
This new visual guide from National Honor Society is an emerging way to gear up for life after high school! Any HHS student can access this free tool. 
College and Occupation Search
Job Shadowing
Job shadowing is typically one of the most important things a student can do to help them decide what path to pursue after high school. 
9th through 12th grade students at Houston High School are encouraged to step outside their comfort zone and shadow someone who works in a job or profession of interest.  Any student who wishes to take part in a Job Shadow experience may do so by talking with Mrs. Merickel.  There is a brief application form, but the process is easy and fun!  
Current Employment Opportunities
Hometown Opportunity website – local job postings and resources
How to find a college or university that fits your needs.
Bachelor's Degree Seekers (4 years):
Certificate/Associate's Degree (2 years or less):