Virtual Veterans Day 2020
Dear Veteran,
The thoughts and prayers of everyone at Hardin-Houston Local School are with you on this Veterans Day and we are disappointed that we cannot honor you in person. You have given so much of your life, time, energy and love to our country that our sincerest thank you for your service is not enough. As a small token of our appreciation for everything you have done, enjoy the reproduction of the official Veterans Day poster from va.gov below as well as the video featuring Houston High School Band playing the Marches of the Armed Forces under the direction of Mr. Dave Reister.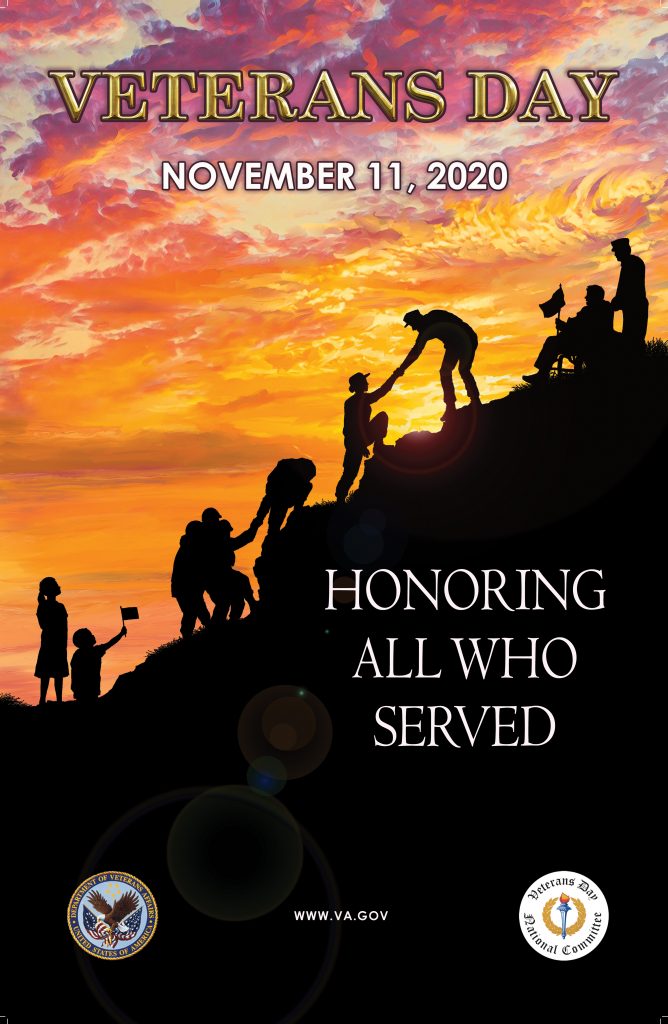 We are forever grateful for the service you have given our wonderful country and know that your sacrifice can never be repaid. Thank you again and God Bless you and your family.
While our thoughts are with our veterans today, let's take a look at past Veterans Day activities at Hardin-Houston Local School. To view photo galleries from past Veterans Days, click the links below.